513-706-7403
2639 Maryland Ave Cincinnati Ohio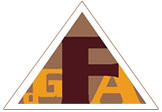 DG Frondorf and Associates
Construction Estimating Consultants
Testimonials
​"Dan is not only an excellent and qualified estimator, he also understands management of projects and organizations quite well, with an ability to see results of current management practices at points in future times."
– Gene Laux (Senior Consultant, Estimating, Project Management, Pre-Construction: Industrial and Commercial)
​
​"My firm has hired DG Frondorf & Associates numerous times this year with great results. Now only has have they been on time but the attention to detail is exceptional. Dan really knows his business and it shows in his work. I would not even consider anyone else but DG Frondorf & Associates with my projects."
– Carl Cathcart CPE (Chief Estimator)
​
"The bottom line is you can't run any business or association without quality help and advice. I as fortunate while at ASPE and now at the Consulting Estimators FORUM to have Dan as a supporter and mentor. If the CEF is to become the organization many of us feel it has the potential to be, it will be due in a huge part to Dan's vision and dedication to that mission."
– Edward Walsh (Executive Director)
​​"Dan is the consummate professional possessing tremendous industry knowledge and skills. Dan brings value to each and every customer he's associated with. I would highly recommend him to any organization that is looking for someone to improve profits and be in front of their competitors in this difficult market."
– Debra Pollino (Sr. Risk Consultant at The Hauser Group)
​​"We at Megen have consulted with Dan on multiple earthwork and site improvement projects. I also know him well from ASPE meetings. Dan provides accurate cut/fill reports with 3D color graphics of the existing proposed areas. These reports are consistent and highly reliable. We could even have excavation subs provide us unit pricing based on Dan 's quantities."
– Parthiban Swamimuthu, CM-BIM, LEED AP BD+C (Senior Estimator at Clark Construction Group, LLC)
​​"It has been an extreme pleasure to know Dan. Through his membership with our association as well as his membership and Board positions with our partnering association, ASPE, I have had the opportunity to work with and get to know Dan. He teaches estimating classes for our members and is certainly an expert in his field. More importantly, Dan is full of integrity and compassion for all those he encounters. Always eager to help others I am quick to refer Dan to anyone who needs his services, advice or general knowledge regarding estimating. I would recommend Dan and his services to any and all without hesitation.
– Tammy Kerr (Membership Director at Ohio Valley Associated Builders & Contractors)
​
​​"Dan has achieved the designation of Certified Professional Estimator (CPE) from the American Society of Professional Estimators. This is a significant accreditation which is difficult to achieve, highly sought after, and well deserved. Dan is respected and admired by those who know and work with him as well as his associates and peers. He operates one of the few successful estimating practices in Cincinnati and continues to flourish and expand his customer base. This is in no small part due to his expertise, dedication and direction he is able to give those around him. Dan Frondorf was one of the driving forces behind getting the Cincinnati chapter of ASPE back on it's feet and served as President for the innagural years. He continues to help guide ASPE through his new designation as the Central Plains Governor. I offer my highest recomendation for Dan Frondorf due to his integrity, honesty, tenacity, and loyalty to what and who he believes in."
– Gary Gilbert (Director of General Construction at Triton Services, Inc.)
​​"Daniel was hired to put a specification together on all of the site work that would need to be completed to construct a retaining wall 120 Ft. Long by 15 Ft. deep that would be located approximately 8 Ft from a building foundation. He gave us an estimate of the work to be completed, put the specification out to bid, and helped us determine which contractor would suit our needs. His estimate was well within 10% of the actual cost of the project. He was professional, honest, and was able to be our advocate with the contractor. I would highly recommend his services."
– Christy Miller, CEO at BCL, BICSI RCDD (Information Technology Expert, Wireless,Data Centers, Education, Government, Health Care & Non-Profits)
​
NamePhone NumberEmail AddressHow can we help you today? Send message
INDUSTRY ASSOCIATIONS
Copyright 2019 , all rights reserved.