513-706-7403
2639 Maryland Ave Cincinnati Ohio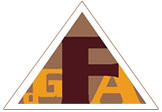 DG Frondorf and Associates
Construction Estimating Consultants
Estimating Services
What exactly does DG Frondorf and Associates do?
Cost Estimating; Takeoffs and Quantity Surveys; Unit Pricing; Design Development Budgeting; Sitework Estimating; Scope of Work Review; Earthwork Grading Estimating and Cut and Fill Analysis… just to name a few of our capabilities.
We work in the following areas of the construction industry:
1. Site Clearing and Removals2. Site and Building Demolition3. Earthwork Grading (from grading plans and cross sections)4. Undercutting and Soil Stabilization5. Subgrade Preparation6. Site Utility Work: storm and sanitary sewer, water, gas service, electrical ducts and site lighting7. Trenching and Backfill8. Pavements9. Landscaping10. Retaining Walls11. Building Footer-Foundation work12. Roadways and Public Works projects
We specialize in construction estimating and related technical services, and we are serious about the construction estimating business.
We understand the need for accurate quantity and cost information, and we are the specialists who supply this information to contractors, design professionals, construction managers and building owners.
Earthwork analysis and quantity takeoff are areas where we add tremendous value to traditional estimating.
We provide easy-to-understand color-coded reports that help you accurately see the grading of the site, ensuring you accuracy and confidence in your bids, and ensure less estimating rework later once you're into the project.
NamePhone NumberEmail AddressHow can we help you today? Send message
INDUSTRY ASSOCIATIONS
Copyright 2019 , all rights reserved.