Company History
DG Frondorf and Associates, LLC was founded by Daniel G. Frondorf in 1999. Recognizing a need for accurate estimating and related technical services among small and mid-sized sitework contractors, Daniel provided services to support these already overworked contractor staffs, allowing them to do the hands-on work required.
Because of the demand for these services, DGFA has grown to meet the needs of its clients, and has become a unique family enterprise that is used over and over by companies both small and large. DGFA has helped companies with estimates on every significant construction project in the Greater Cincinnati area for more than 15 years.
Our clients have changed through the years, too, and now include not only contractors, but architects, engineers, construction management firms, developers, property owners and other consultants. Whatever your estimating, budgeting and project-specific data needs, DGFA provides you with accurate, complete, timely, and friendly service.
CLICK HERE TO VIEW OUR CAPABILITY STATEMENT
Meet the DGFA Team
Daniel G. Frondorf, CPE, CDT – Founder and Chief Estimator

Daniel G. Frondorf, CPE, CDT, has been reviewing and utilizing the information taken off plans and specifications since 1989, beginning his career as a Zoning Plans Examiner for the City of Cincinnati, and then moving on as an Estimator for roadway contractors before establishing DGFA in 1999. Focusing his practice in all areas of sitework construction, Dan and DGFA serve general and subcontractors, design professionals, construction managers, and owners, providing accurate, project specific information used in the preparation of everything from budgets to bids to claims and change orders. George's son and David's brother, Dan is a Certified Professional Estimator member of the American Society of Professional Estimators (ASPE) and is very involved in their continuing educational activities, and is also a graduate of Cincinnati Technical College. He resides with his wife Becky and their feline family in Cincinnati's East Price Hill neighborhood.
George Frondorf – Estimating Clerk
George Frondorf is the patriarch of the Frondorf family and is the wearer of many hats at DGFA, handling various responsibilities such as courier, gopher, bill payer, mailman, and all around general dispenser of common sense and wise counsel. George also helps with takeoffs when the workload is heavy. The father of Dan, David, and Teresa, George resides in Delhi with their mom and his wife Nancy.
David Frondorf – Estimator
David Frondorf switched careers in 2005 after 30 years of service as an asphalt paving superintendent to Sitework Estimator at DFGA, and specializes in landscape and pavement construction estimating. Dan's brother, and George's son, David is a graduate of Thomas More College, is an aspiring concert pianist and an avid racquetball player, and resides with his wife Peggy, in Cincinnati's Westwood neighborhood.
Rebecca Frondorf – Office Manager
Rebecca Frondorf ably performs the administrative chores at DGFA and assists with takeoffs whenever the crew needs a hand. Becky is Dan's wife, George's daughter-in-law, and Dave's sister-in-law. She is an avid cooking enthusiast and a top-notch expert in home décor. Her turn-ons include rare out-of-date cookbooks, large, well-equipped kitchens, and Certified Professional Estimators.
Teresa Dehne – Estimating Clerk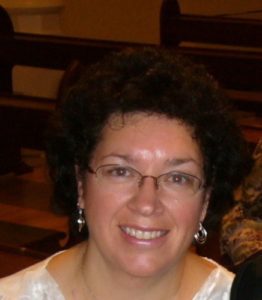 In addition to performing plan takeoffs, Teresa also handles administrative and marketing tasks; Dan and Dave's sister, George's daughter, and Becky's sister in law, Teresa is retired from P&G, loves to garden, is an animal lover and a loving grandmother, loves to cook, and lives in the Dent community.
Professional Certifications

In 2008, Daniel Frondorf earned his Certified Professional Estimator (CPE) designation through the American Society of Professional Estimators (ASPE). This certification involves a rigorous testing process, including developing a 2,500-word technical paper and passing two comprehensive examinations on general estimating knowledge and discipline-specific knowledge. Dan successfully renewed his certification in 2012 and 2015 by complying with ASPE's requirements for service to the profession, continuing education, professional contribution of time and effort to other industry associations, and service to ASPE.

In 2012, DGFA was awarded the status of Validated Consulting Estimating Firm (VCEF) by the Consulting Estimator Round Table (CERT), a peer review based accreditation that confirms our ability to provide full services to our clients and that validates our competency as an independent provider of professional construction cost estimating services.

In 2015, Daniel Frondorf earned the designation of Construction Document Technologist (CDT) from the Construction Specifications Institute (CSI). Dan joins an exclusive group of professionals known in the field for their complete knowledge of the management of construction process and the construction documents.
Publications
Dan has written, co-authored, or been quoted in several estimating related articles in a variety of publications. Here are a few examples: